Will ya look at that, another 2-fer!
I've been dragging my feet for WAY too long on this challenge...
This is day 28, inspired by a flag.
Well, a flag. That was a no brainer...
Taiwan is my MOTHA-LAAAAAAANNNND
(yes I actually yell it out every time I say that word)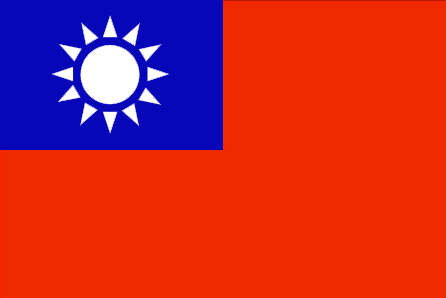 I used Revlon's Royal and Hot Tamale as base
and accented with Sally Hansen's White.
And here we are....SHORT AND SWEET!
Have a wonderful Thursday, everyone :)